IntuitionUSA can generate plastic models from a computer file that we create or you send us. The plastic parts are made of durable PLA plastic and are printed from a Fused Deposition Modeling (FDM) system. If you are new to 3d Printing then check out this Video. These prints are also good for creating rearrangeable models in order to show your client different layouts. A Prototype is worth a thousand Meetings!

We can also patch up your computer models with state of the art modeling programs such as Rhino and FormZ. We will clean up the files and make sure those parts will fit together nicely. Please look over this article "3d Printing Considerations." We look Forward to Working with you so call Today!
Durable 3D Printing @Intuitionusa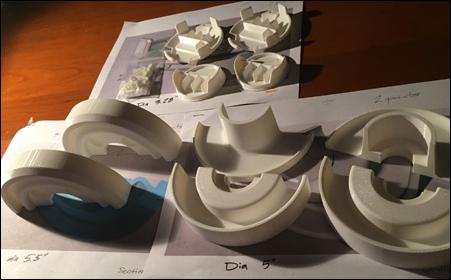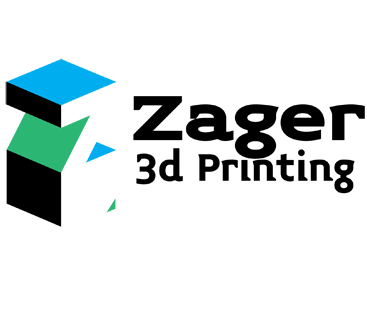 Due to the demand for 3d printed parts, I had to separate the printing into a New business. 3d printing is operated thru Zager 3d Printing. Check out all of the options available!
Watch this video before you select ABS plastic or PLA.

Read an Article about how an Architectural Firm is using a 3d Printer that uses PLA plastic.

Read how 3d Printing can be used for Short Run Productions.
Size:
Each part can be as large as 12"x12"x23". Several pieces can be glued together.

Material:
• PLA Plastic is a bioplastic with good strength qualities. It's melting point is above 420 degrees F. Also, Polymax PLA can be used to give your part a little flexibility.

• Nylon can be selected if the part needs even more flex. Gears, bolts, and living hinges are usually made with nylon.
• PETG is a good choice if higher temperature resistance is needed.

Quality Level:
Each layer can be 1/100th mm or as much as 3/10th mm.

Fill:
The building model above (printed by IntuitionUSA) has a honeycomb or diamond center fill to give it strength.

Cost:
Based on two factors: Print time and the time needed to program. Fill out the form below to get a free quote.

Color:
White is a good choice if you want to paint the object. A number of colors are available including clear and tinted colors (see below).