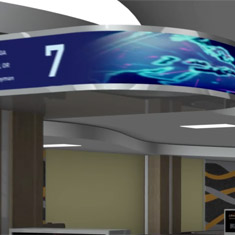 Animation is the "Ultimate Way to Explain." We can do Technical Product Animations or Architectural Flythrus that get the Audience Enthusiastic about your project. Show a product to investors before the product goes to Production. We have thousands of models including many Big Box Store Interiors.
Fully explain the benefits of your product and how it works.
~ From CAD to AD ~
Read a recent study from Cisco that states that 80% of online traffic will be video.